When you create a form, you may have to use the same list in several elements of your form or you may even use it in different forms. With Kizeo Forms, you can create a list that you can re-use multiple times. They are called external lists.
Different kinds of external lists.
Kizeo Forms has several kinds of lists:
Step 1. Create your External lists.
Example: You work in a real estate agency. For each house or apartment you visit, you need to check the condition of the ceilings and walls. For each room, you always have to check the same items:
Seepage
Rising water
Recent stains/rings
Black spots
Mould
Save time by creating a list called "Condition of ceilings and walls" that you will re-use for each room you inspect. This external list can be re-use as many times as you want and within an unlimited number of forms.
You have 2 options to create your external list: manually or importing an Excel file.
Option 1. Manually enter your External list.
Go to the External lists tab from the online platform.

Click on

Create an external list.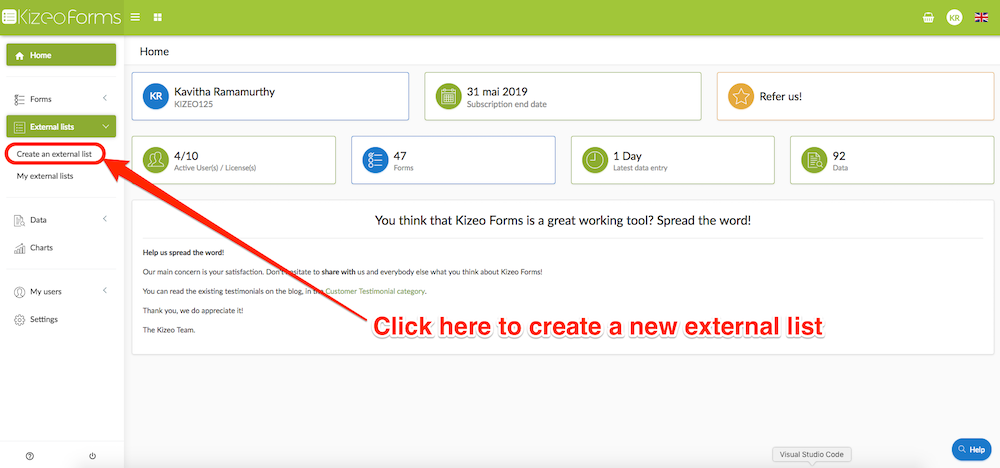 Give a name to your list and enter the elements.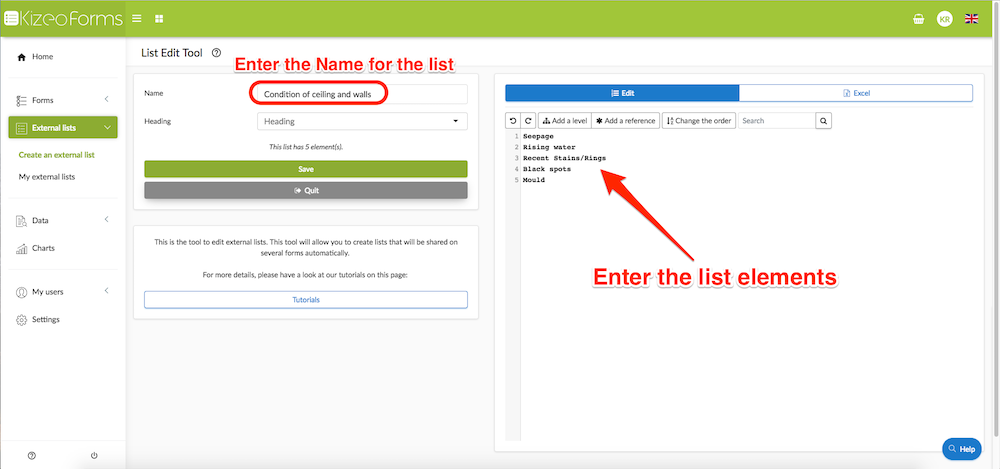 You have several options to go through the creation of your list:


Change the order of your list:

Don't forget to save your list!
Option 2. From an Excel file.
This is by far the best option when you want to create a long list. To learn more about how to create a list from an Excel file, read this tutorial.
Tip: If you are going to make some changes on your list, you can upload an empty excel file and use the Change & Add option. This way, you will import the new items of your list and without erasing the former ones. Feel free to read our tutorial on how to modify an external list.
Step 2. Insert your External list in your form.
Now create a new form and insert a List item
Go into your List features by clicking on the green pencil icon
Click the Features tab, and then in the External list scroll bar, select your list. In our case, we select 'Condition of the ceilings and walls'.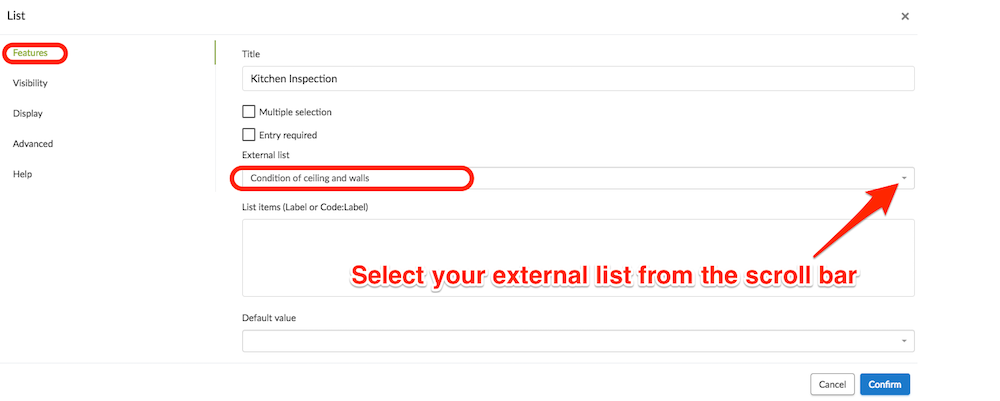 /! Do not forget to confirm your changes and save your form.
Display on your mobile device.
This is how your mobile user will see the list on his/her mobile device. Click on the left or right arrow to see the next picture.
---
Go a little bit further…