Distribute the information collected on site directly to your colleagues, employees, sales staff, partners, customers etc. You would like to send your custom reports by e-mails to your customers or partners? Save time with Kizeo Forms by sending your data, in the form of your choice to your recipient(s)!
With a list or choice field.
You can define a list of contacts for sending e-mails. This list will be, for example, the list of your colleagues. This list is to be created in a List, Choice field or External List component. Then you will only need to configure the e-mail option. Your list must be defined as in the following example:
The user will see the names and e-mail addresses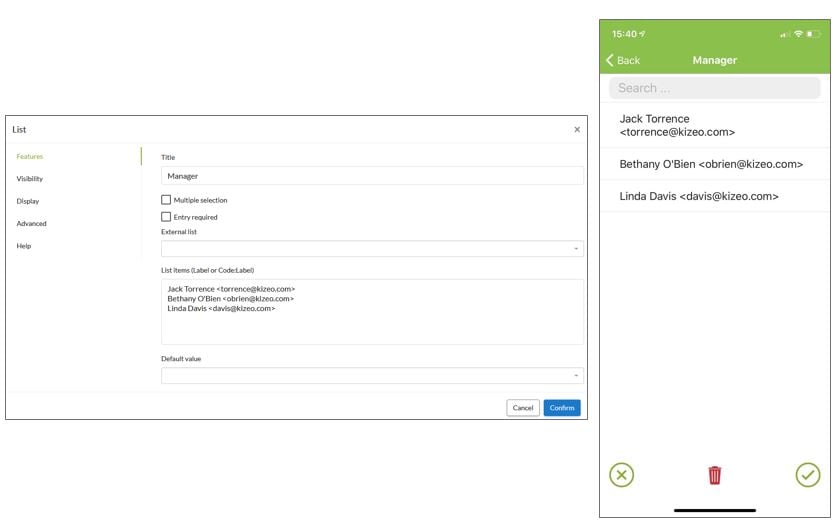 If you do not want the e-mails to be visible: code:label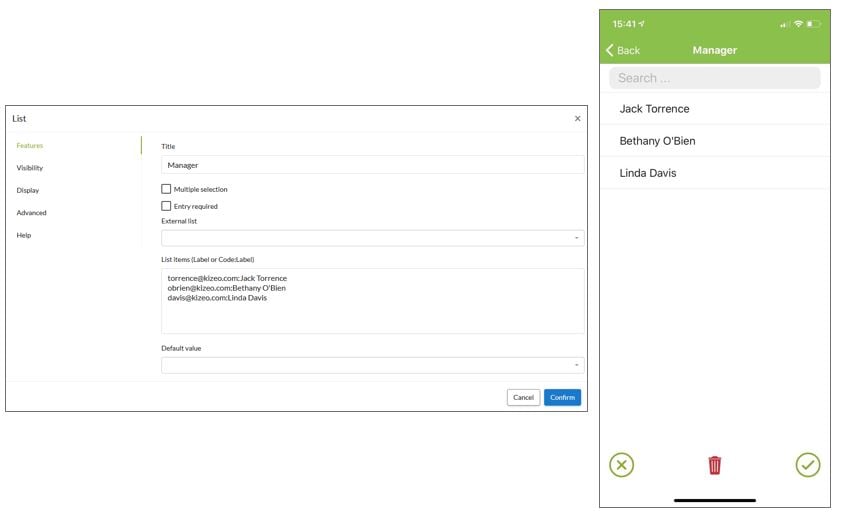 With tags.
The address contained in this field after the entry can also be used to send an e-mail! You only need to insert the tag or tags (##_id##) in the e-mail option! You would like to learn more about Kizeo Forms and e-mails? Do not hesitate to have a look on our tutorial Automatically sending your custom reports by email!