With Kizeo Forms, you have the possibility of classifying your forms into various headings in order to organise your forms by categories or by groups of users. This allows you to find them more easily! These sections also appear on the mobile application.
Organise your forms!
Go into the options of your form, General tab.
Fill in the "Heading" field. When you have created your sections, all you need to do is select those that correspond to your form in the same field.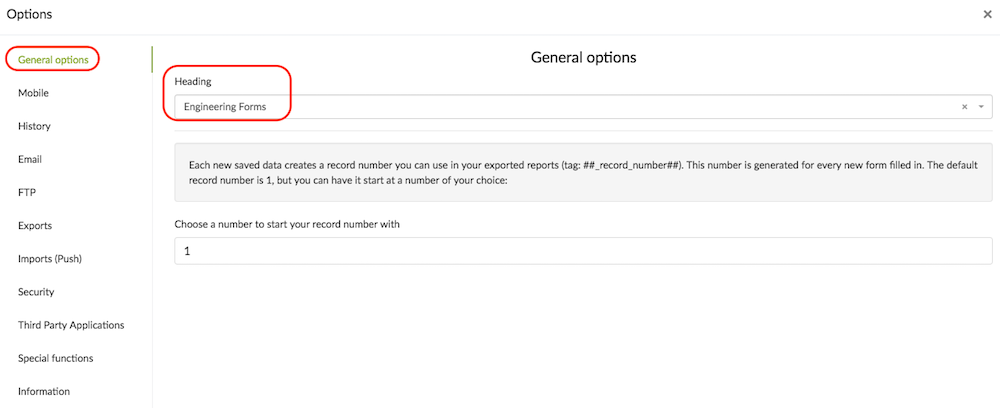 Do not forget to close and confirm your changes by clicking on Save.
Preview of your sections from the back office and on the mobile.
On the back office, Configuration, Forms tag, you can then click on the arrows to open or close your sections containing your forms for more visibility.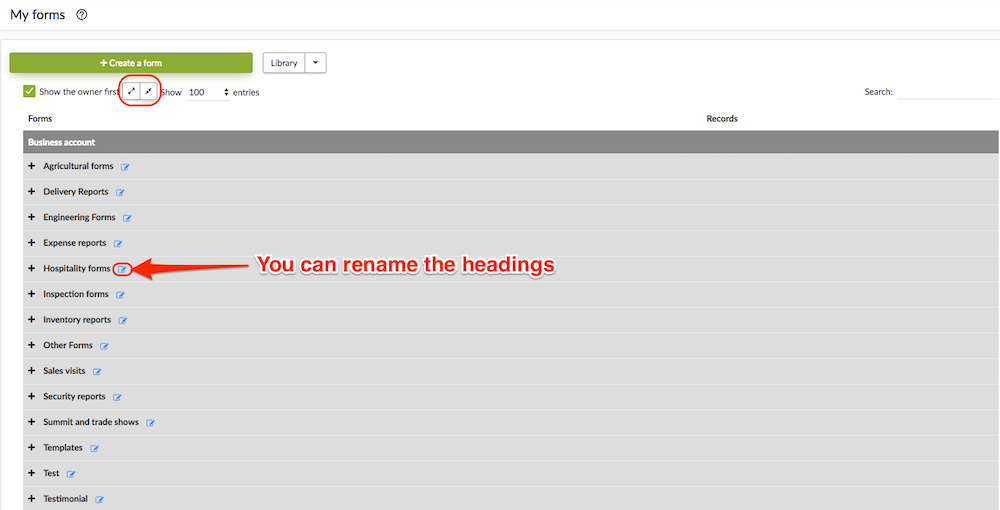 On the mobile, your sections will also appear. By clicking on the menu, you will find the list of your various sections