Users work in a remote area and don't have any WiFi or 3/4G connection. No worries! They can use Kizeo Forms, even with the Airplane Mode on! No internet connection needed to use Kizeo Forms! Check out how to get started with Offline forms.
Step 1. First connection and upload of the forms Whilst connected.
In order to use Kizeo Forms offline you must connect at least once. You must be connected to the Internet (either WiFi or 3/4G) in order to get identified on our platform.
Download the application on the Apple Store, Google Play store or Windows store.
Connect using your log in details.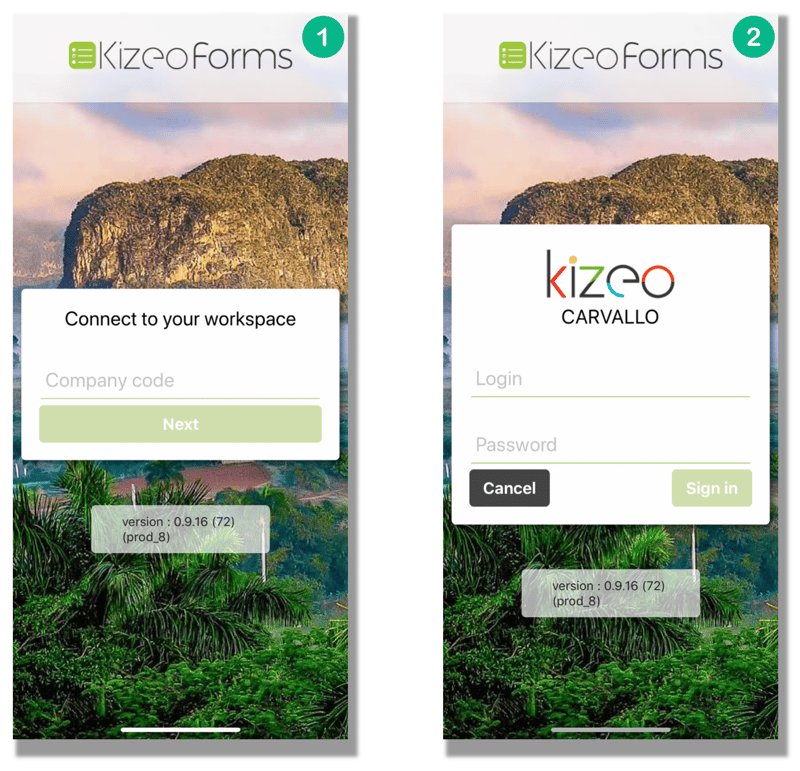 The App will automatically synchronized with the back-office to load the created forms. So from now on, connected or not, users are able to fill in forms.
Step 2. Offline mode data sending.
Fill in your form as per usual and either transfer or save it.
The form(s) you filled in will be saved in the pending forms queue until the next connection to the internet (3/4G or Wifi), at which point they will be uploaded.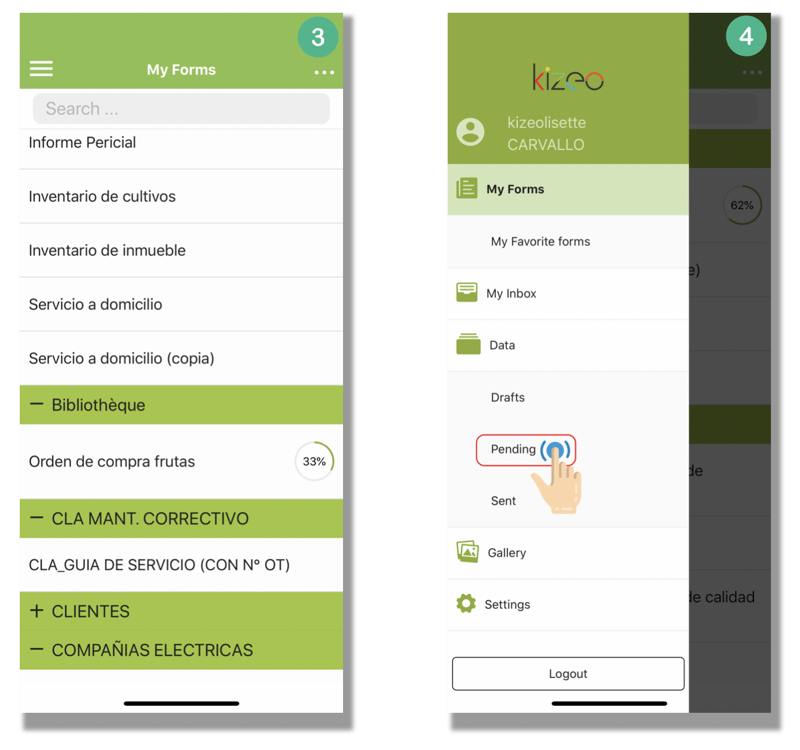 Once the device gets an internet connection, all forms stored in the ' Pending' section will be sent out to the server, and will move from the 'Pending' section to the ' Sent' section of the 'History'.
Note: Same process for the 'push' (The Push: Send pre-filled forms to your field workers), devices must be connected to receive the forms. However, once forms are uploaded, user can continue filling it in offline, and data will be sent out to server once the device gets an internet connection back (3/4G or WiFi).