Standard PDF is one of the export formats available. This is a very simple and straight forward PDF report that lists all data entered on your mobile device, with only a little personalization.
In the online platform.
Go to the Forms tab on the left side of your screen and then My forms.
Select a form and click on Modify.
Go to the Exports tab of the form and click on the Modify button linked to the standard PDF.
Standard PDF options.
Different display settings to customize your PDF are available:
Display time under photos, barcodes, NFC and geolocation.
Display the time of the geolocalisation
Display user's name. Can be useful when there are multiple users.
Display completion date (date when a completed form was 'saved').
Display the date and time the PDF was generated. The format for displaying this information in the document is: dd/mm/yyyy hh:mm
Display a unique identifier.
Display a record number (from 1 to n... - specific to a particular form).
Display invisible fields.
Make images clickable.
Add a header and/or footer to your Standard PDF report. Simply add text in the two dedicated areas (Form's options > PDF).
By default, Display user's name, Display answer date and Make images clickable are checked.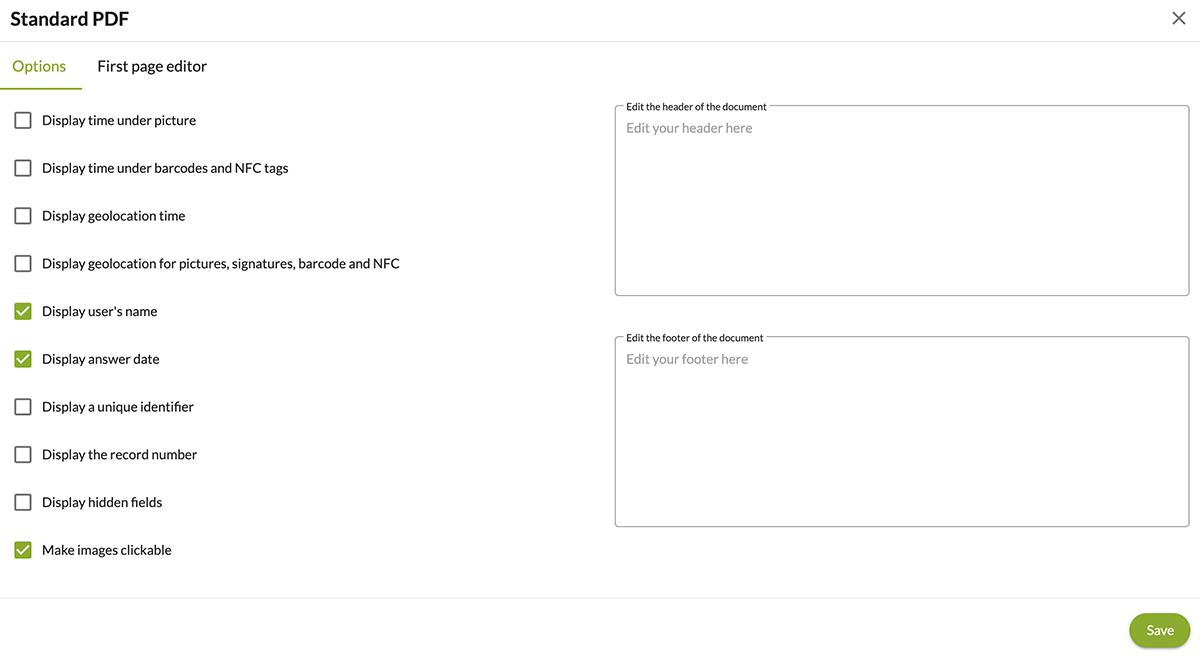 The first page editor
From this tab, you can add a first page to your standard PDF. The template you submit must be in .pdf format.

Insert your logo into your PDF.
You have the possibility to add your company's logo to your Standard PDF:
Go to 'My administration interface' and then 'My account settings'.
Under the logo tab click to select a file or drag and drop your file in the space.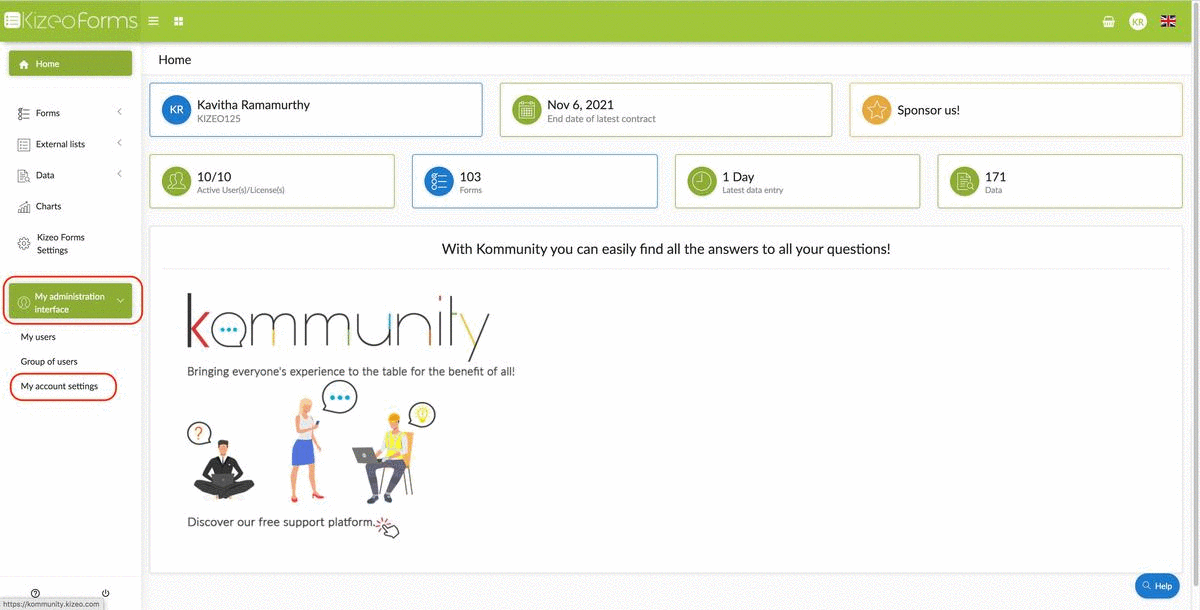 Export
Export your Standard PDF report after filling out your form by clicking on Data-->Export. Select your form and click on standard pdf to export the report for the data of your choice