Here are the basics for creating your first form.
Stage 1. Go to "Create a form".
Kizeo offers some pre-built forms in its 'Library'. They are common examples of what you can do. The Library was only created to get you a rough idea of the various functionalities and scenarios possible with the Kizeo Forms platform. Our aim is to help you build your own forms tailored to your needs and requirements.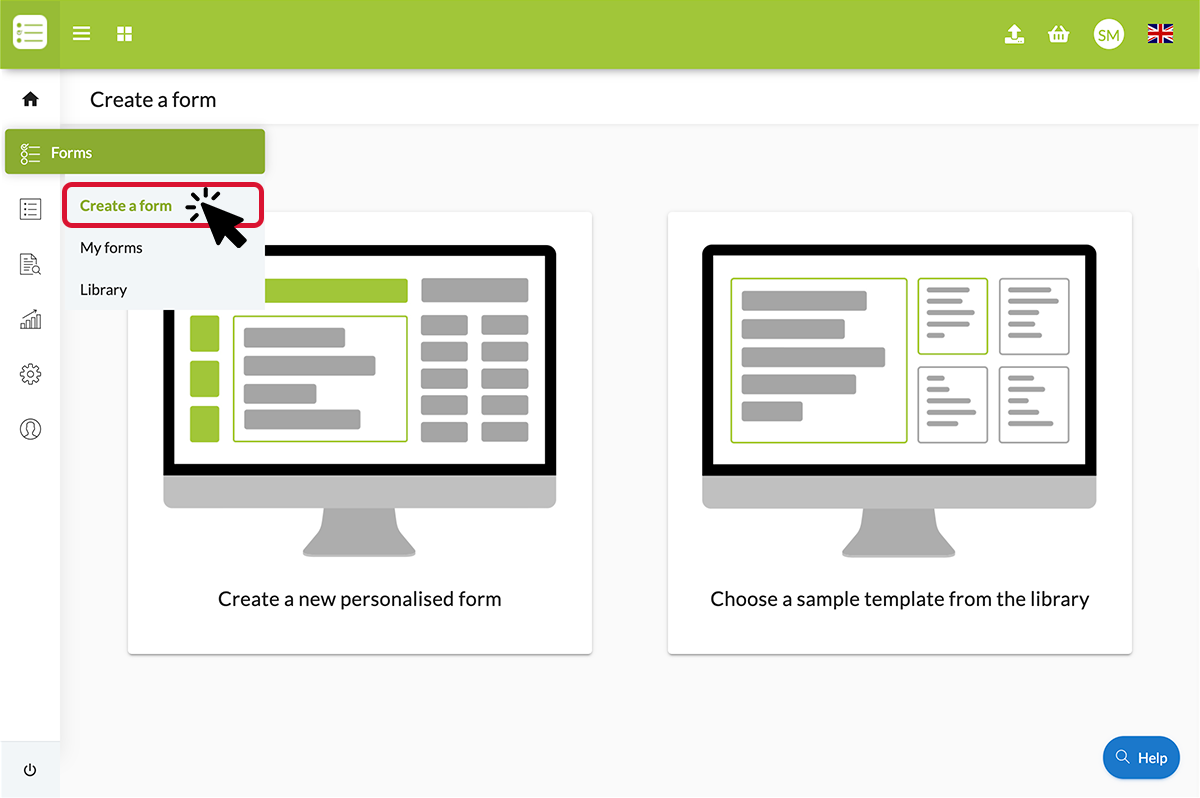 Stage 2. Name and build your form.
You're now about to create your first form.
Name your form.
On the right hand side of your screen are the different fields to build your form.
Now, on the left hand side is the virtual tablet representing your form (blue box)

.

Drag the elements on the right hand side and drop them on the tablet, as shown below. You can also click an element to add it to your form.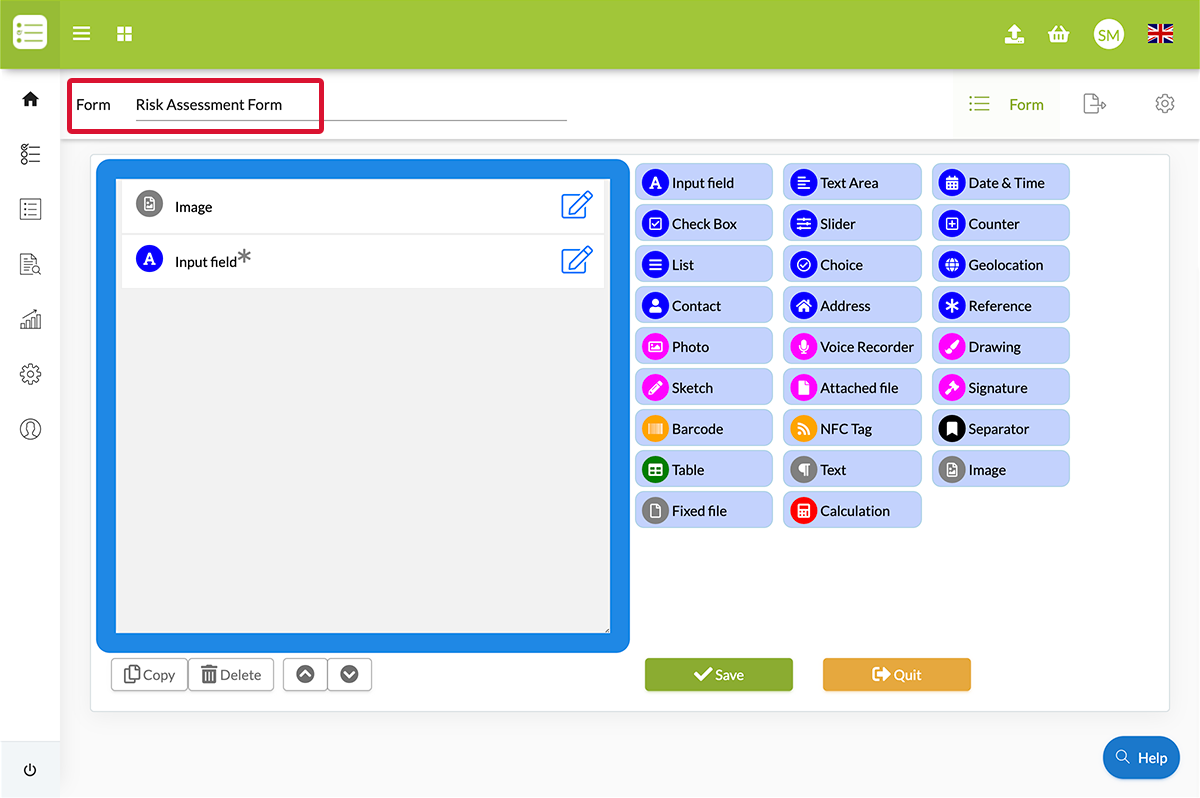 Stage 3. Rename the different fields and save your form.
Arrange the elements in any order
You can rename a field directly when inserting it, or after by going to the field's settings (blue pencil icon).
Click on the asterisk sign to set up the field as mandatory.
You can duplicate a field, or select multiple fields(Ctrl + Click), or copy a field by using the 'Copy' button (Bottom left corner).
You can also delete a field, or a field selection, by using the 'Delete' button this time (Bottom left corner).
To save your form, or modifications, simply click the 'Save' button.
Click on 'Quit' to exit the form.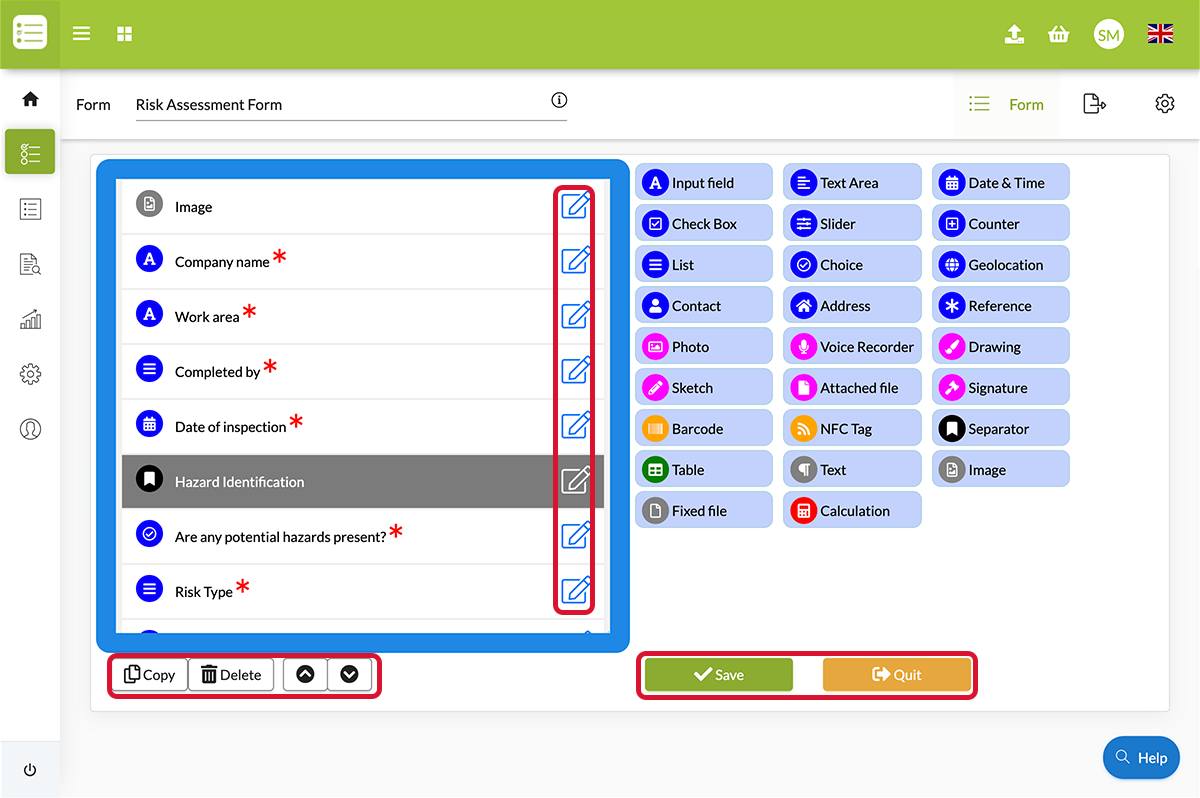 Download the App:
After creating your form, you can fill out your forms from the mobile application! Download the app from:

Modify your form.
Once you've created and saved your form, you can modify it whenever you want. To do so:
Go to the left tab "Forms" and then "My Forms"
Find the form you want to modify and click the 'Modify' button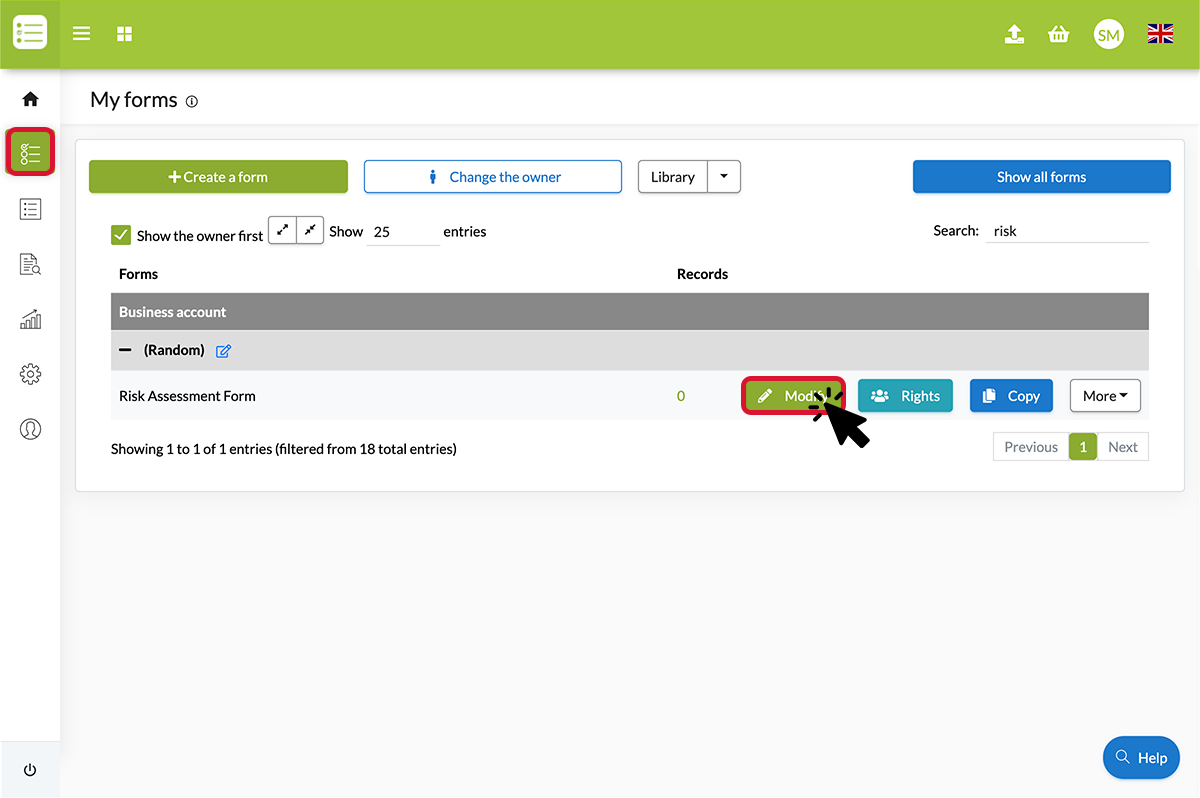 Proceed with all the necessary changes and do not forget to 'Save' when you are don