The attached file field allows users to attach a file (all format accepted) when entering data on a mobile device. It can be also added to automatic email. Important: the phone gallery can only be accessed to the iOS mobile and tab. Only photos can be added to the attached file on iPhone and iPad.
Attached file field on the back office:
Insert an attached field element in your form.
You can insert several files into the same field. To do this, go to the options of the attached file field (by clicking on the pencil) and tick the "multiple attached files" box.

You can make attachment of a file obligatory when inputting your form, by ticking the box "Entry required".

Once options are complete, click on Confirm.
Do not forgot to save!
On your mobile device:
Click on the attached file field in your form.
You can insert documents of your choice, in the desired format. Please note that on iOS you can only add photos.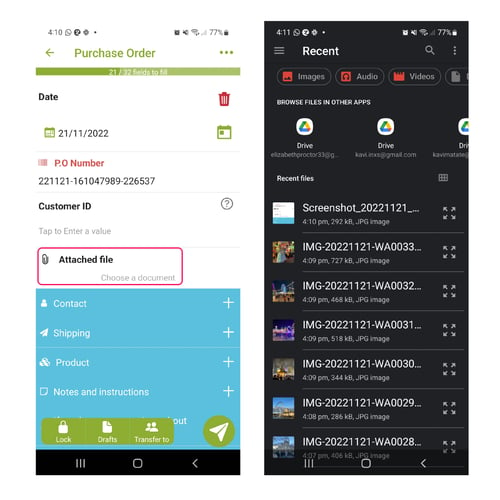 Where can I find the attached files?
On export.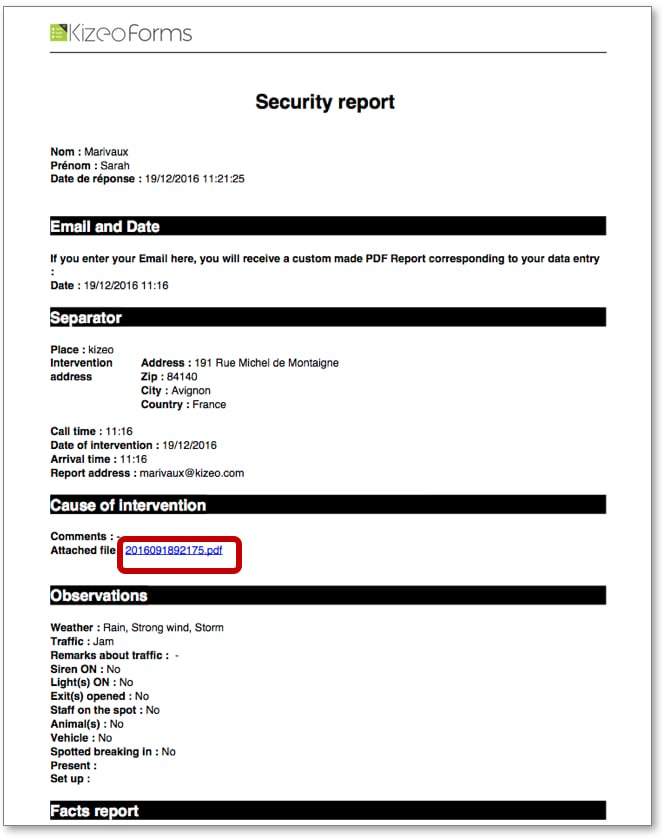 By e-mail.
You can send the attached file(s) by e-mail. To do that, go to the Options of your form click on email, attached document and tick the attached files box.