Are you entering sensitive data and don't want it to be stored on mobile phones? Do you want to reduce the load time on the Kizeo Forms application?

Deleting the data sent from the mobile application is the solution that can meet both these needs!
How does it work?
Currently, data is stored for 60 days on the mobile device before being deleted. With the option Delete sent data from the application, you can choose to delete it before this time.
The benefits of this feature
You work in an industry that requires confidential data to be entered, such as the medical sector or national defence. By selecting 0 days, you can be sure that your data will never be saved on the mobile after it has been recorded
Your phone has limited storage space. By decreasing the data deletion time, you avoid overloading the application and having a slow performance.
Setup
The setting is very simple as you just have to activate the option in the back office.
From the My Forms page, click on Edit to access the form design
Then click on the cogwheel to access the Options
Finally, select the Mobile tab.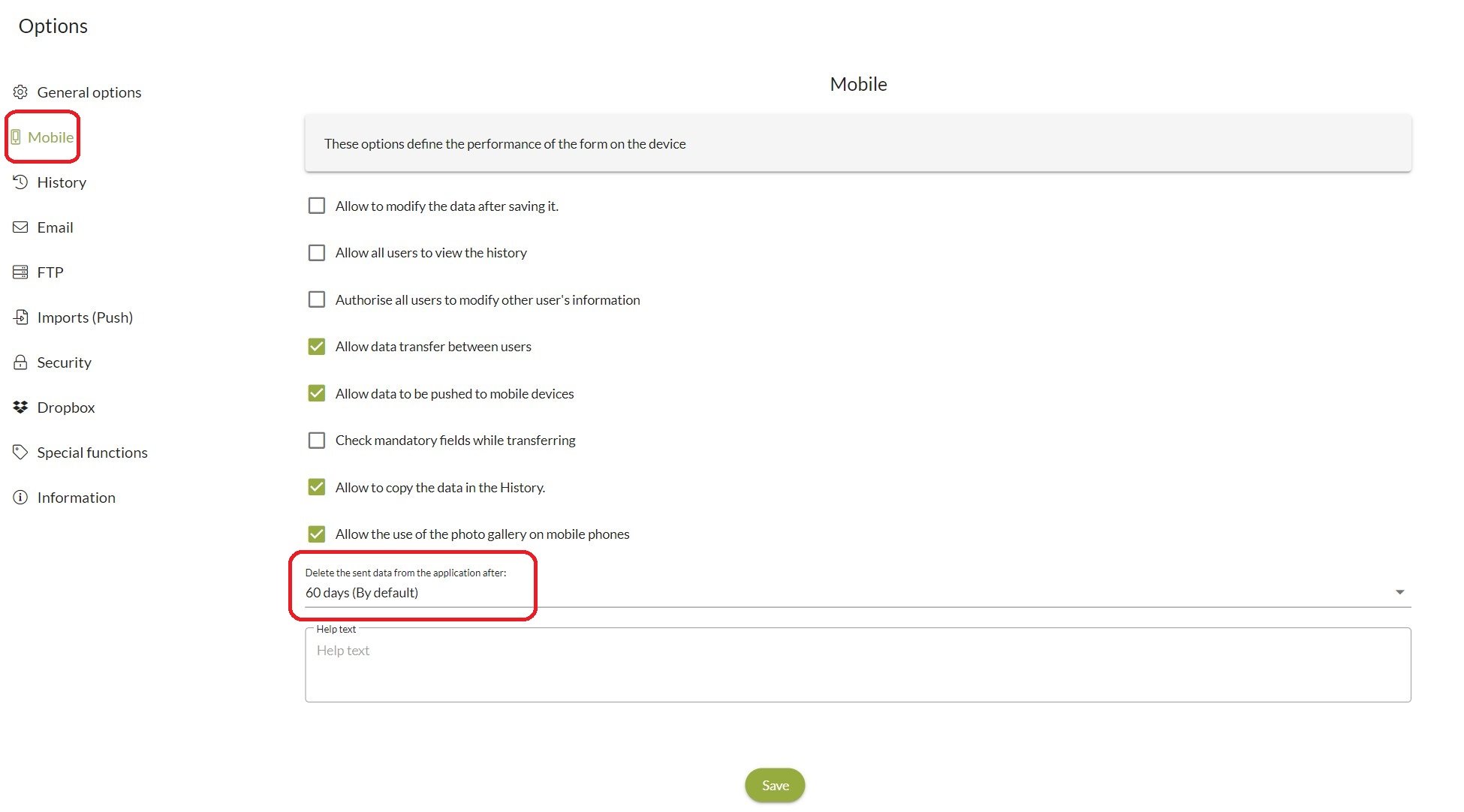 As mentioned earlier, the default time limit is 60 days but by clicking on this field you can choose between 0, 15, 30 or 60 days. This way, the data remains in the Sent box of the mobile application until the delay expires.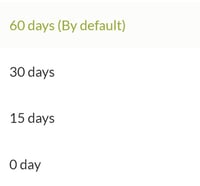 Please note: If you choose 0 days, the data will be deleted as soon as it is saved on the server. You will therefore not find it in the Sent box and you will have to go through Search on the server.
---
To go further...